Shahzad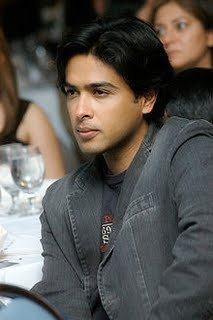 Roy was born in Karachi, Pakistan. He made his debut in music in 1995 with his first album Zindagi. At the time, he was only in grade 11. Even though he went on to get a Bachelors in Commerce, it was clear to him that music was going to be his career. From a young age, he was struck by the huge class divide in Pakistan's society. When his cousins would visit from overseas, they would ask him why the street children were not in school studying. Roy of course did not have an answer. It pained him to see these young children who had no future and who were never going to break free of poverty. Determined to help these children, he established a non- government organization, Zindagi Trust, in 2002. The organization's objective was to provide quality education to the underprivileged children of Pakistan.
As Shahzad's humanitarian reach grew, so did the tone of his songs. He went from mainly singing romantic songs to songs that reflected social issues. In 2007, Shehzad Roy came out with a musical collaboration between him and queen of Sufi soul, Abida Parveen. Previously , she has never collaborated with any other musician on any project and this is also her first proper music video to date.
The song, titled Zindagi, was rooted on his latest venture — Equality in Education. Shehzad Roy isn't the primary vocalist, leaving that to Abida, and prefers to sing only the title throughout the composition: Aao de dein inhein zindagi (Let's give them life). According to Roy, she added an amazing spiritual element to the song.
In 2008 Roy came out with a bang with the release of his socio-political defiant album, Qismat Apnay Haat Mein,  that he launched at the Karachi Juvenile Prison at Central Jail, in July 2008. He underscored the need to rehabilitate Pakistan's justice system that ignores the pitiable conditions of many prisoners, most of whom have spent many years in jail just waiting on their court hearing.
In order to promote cross-border cultural exchange with India, he sang a hit duet with Indian singer Sukhbir in 2005. To promote cultural awareness through music, Shehzad Roy brought Bryan Adams to Pakistan for a charity concert to aid the victims of the tragic October 2005 earthquake. Bryan Adams commended Shehzad Roy for his efforts in education. Adams also pointed out that one need not look for inspiration elsewhere when it came to material for music, as there was so much to write and sing about right here in Pakistan.
Albums
Zindagi (1995)
Darshan (1997)
Teri Soorat (1999)
Rab Jaanay (2002)
Buri Baat Hai (2005)
Qismat Apney Haath Mein (2008)
Shahzad's Music:

Song from Film "Khatta Meetha"

Qismat Apnay haath main

Aik baar

Laga reh

Salli tu mani nahi

Jinna karlo gay pyar

Teri soorat

Yaad

Tera mukhra

Kangna